JOKES AND HUMOR - Laughter is the best medicine!
Lots of Jokes:
Weekly jokes newsletter, monthly contests, email a joke to a friend and so much more. The internet's largest joke collection!...More

featured best joke sites
Vicky's Jokes
www.vickysjokes.com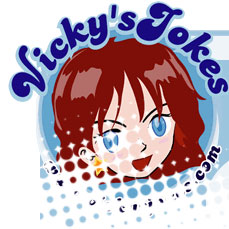 Vicky's Jokes has animal jokes, blonde jokes, sand lots of very funny pictures.
Funny Jokes
A man walks into a bar and says to the bartender, "I bet you fifty dollars that I can bite my right eye." The bartender says, "Yeah, right! I've never seen anyone do that!" So the man takes out his glass eye and bites it.
The angry bartender pays the man his fifty dollars and the man walks away. He comes back half an hour later and says, "I bet you fifty dollars I can bite my left eye." Now the bartender becomes really skeptical. She says, "I just saw you walk in here -- you can't be blind!" So he takes out his fake teeth and bites his left eye. The bartender pays him his money and he walks away.
101 Fun Jokes
www.101funjokes.com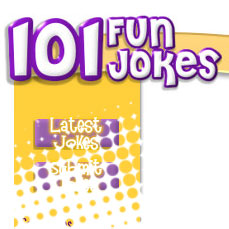 101 Fun Joke's has funny jokes, blonde jokes, dirty jokes and lots of very funny pictures. Check out our funny joke of the day and the latest adult joke's, political humor, and other funny stuff. Subscribe to our hilarious weekly newsletter packed with laughs! Got a joke that we don't have yet? Submit it to us!